Cristallographie des macromolécules biologiques
Cette ligne de lumière est spécialement dédiée à la cristallographie des macromolécules biologiques sur une large plage de longueurs d'onde, avec possibilité d'utilisation du signal anomal.
Elle permet également de travailler à température ambiante.
Grâce à cet outil, il est possible de révéler la structure tridimensionnelle à l'échelle atomique des macro-molécules biologiques afin de répondre à des questions fondamentales, mais aussi d'aborder des enjeux thérapeutiques ou industriels.
THÉMATIQUES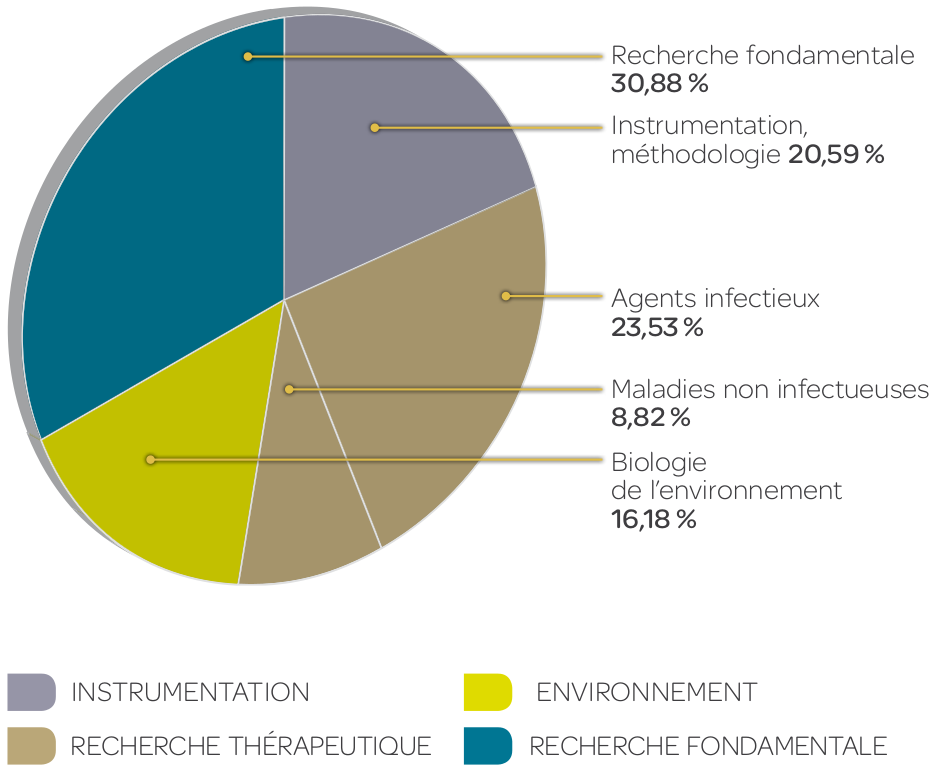 TECHNIQUES
> Cristallographie macromoléculaire
> Diffusion anomale
> Diffraction "In situ" (en plaque)
> Spectroscopie "on-line"
UTILISATEURS
BIBLIOMETRIE
Période 2005-2015 :
> 313 publications
> H index : 41
> nombre moyen de citations par article : 19,6
> publications les plus citées dans leur domaine (Incites Essential Science Indicators) :
2 publications parmi les 1 % les plus citées,
12 % des publications parmi les 10 % les plus citées,
26 % des publications parmi les 20 % les plus citées.
Publications phare
> Iterative design of a helically folded aromatioligoamide sequence for the selective encapsulation of fructose, Chandramouli N., Ferrand Y., Lautrette G., Kauffmann B., Mackereth C.D., Laguerre M., Dubreuil D., Huc I., Nature Chemistry 7(4), 334-341, (2015).
> Lactate racemase is a nickel-dependent enzyme activated by a widespread maturation system, Desguin B., Goffin P., Viaene E., Kleerebezem M., Martin-Diaconescu V., Maroney M.J., Declercq J.P., Soumillion P. and Hols P., Nature Communications 5, 3615-1-3615-12, (2014).
> Structural insight into magnetochrome-mediated magnetite biomineralization, Siponen M.I., Legrand P., Widdrat M., Jones S.R., Chang M.C.Y., Faivre D., Arnoux P. and Pignol D., Nature 502, 681-684, (2013).
> A bacterial protein targets the BAHD1 chromatin complex to stimulate type III interferon response, Lebreton A., Lakisic G., Job V., Fritsch L., Tham T.N., Camejo A., Matteï P.J., Regnault B., Nahori M.A., Cabanes D., Gautreau A., Ait-Si-Ali S., Dessen A., Cossart P. and Bierne H., Science 331, 1319-1321, (2011).
CONTACT
Antoine ROYANT
+33(0)4-76-88-17-46
antoine.royant@esrf.fr